Frequently Asked Questions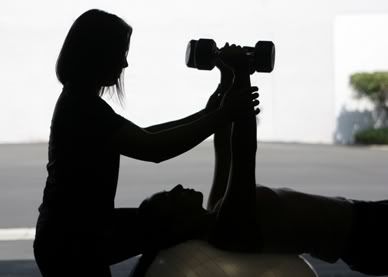 Q&A
Q: How is UPF different from the larger corporate gyms?
A: UPF is not your average corporate gym. UPF is an exclusive Personal Training Studio. This means that you will receive custom workout routines from a Personal Trainer tailored to suit your needs and to ensure that you achieve all of your fitness goals. 
We know that working out at a large health club can be an intimidating and confusing process for even the most seasoned fitness enthusiast. At UPF, we will eliminate all of the guess work from your fitness routine for you. You will have the on-going guidance and support of a Personal Trainer throughout the program.
Q: Can I purchase a membership through UPF?
A: UPF does not sell gym memberships. This ensures that Personal Training clients are serviced effectively since they have exclusive privileges to use any and all equipment at all times. All clients on the workout floor are accompanied by a Personal Trainer. This means no more people gawking and staring at you while you are working out with your trainer like at the other gyms.    
Q: Do I have to pay a membership fee in addition to my personal training package?
A: No, you do not have to pay additional membership fees to UPF. You will only have to pay for the personal training sessions that you desire. 
Q: How big is UPF and what kind of equipment does it carry?
A: UPF is nearly 5,000 square feet large. We house state-of-the-art new cardio and strength training equipment including Life Fitness, Hammer Strength, Precor, and more. 
Q: Are UPF Trainers certified?
A: Yes, all UPF Trainers either have a Bachelor's degree in Kinesiology/Exercise Science and/or are Certified Personal Trainers through nationally recognized CPT programs. We ensure that only the most knowledgeable, skilled, and experienced Independent Personal Trainers have the privilege of being affiliated with Ultimate Performance & Fitness, Inc. In addition, all Trainers have their own liability insurance.
Q: What can I expect to get from Personal Training at UPF?
A:  Personal Trainers at UPF will provide you with the motivation and accountability that you need in order to ensure that you stick to your routine and achieve your goals.  UPF trainers will also teach you how to perform resistance training exercises correctly so that you avoid injury and achieve maximum results.  You will learn what type of cardiovascular exercise benefits you the most.  UPF trainers will assist you with proper nutritional guidance so that you can achieve results in the shortest amount of time and in order to maintain your hard work. At UPF, we will teach you how to change your exercise regimen so that you can avoid plateaus and continue to take your body to the next level. Finally, you can expect to work with knowledgeable, caring trainers who are vested in seeing you succeed.